Signs of a Reliable Essay Proofreading Service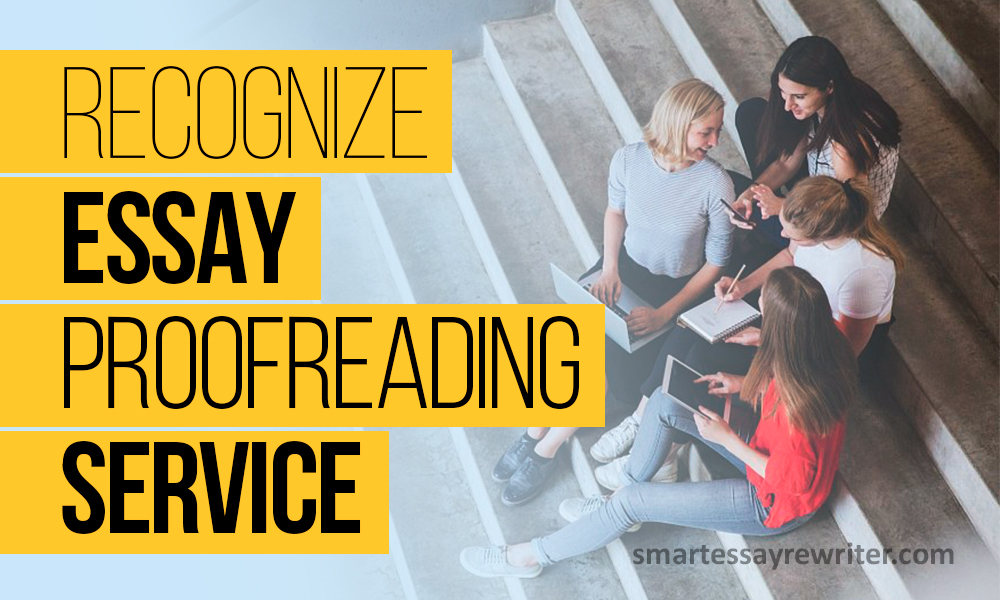 When the Internet is literally overwhelmed with companies that offer their essay proofreading service, you should be on alert. The risk of coming across fraud websites is increasingly great. If you belong to those people who treat their money with caution, then you should definitely read this article. You will learn how to detect a really reliable online editing company on the web by several important signs. Bearing in mind this information, you will always get the service you paid for.
The range of services is enumerated and thoroughly described
Ordering from a certain company, you have to know for sure what it is exactly that you order. Some websites simply offer you "quality editing" or "cheap proofreading", but they do not have the description of their service. When they cannot tell you at once what they do with your paper, probably you will only spend your time and money on such a company without getting anything in return.
A reliable service in this respect can be compared to a restaurant. When you come to the latter, you are given a menu where you can get familiar with all the dishes. The same should apply to an editing company. Unless you get their full range of services with explanations, there is no reason for you to trust a website.
As for Smart Essay Rewriter, we have several categories of our website devoted to the description of our services. Thus, you can learn how our editors manage orders for paragraph and sentence rewriting, how they deal with your CVs and articles for the Internet. All this information is accessible right from the main page of our website, which ensures that you can easily navigate between the posts you are interested in. Moreover, in order to keep you updated on how we work, we have our corporate blog with the services subcategory from which you can learn essential details of our editing and rewriting process.
A reliable company would not hide its prices from potential customers
Many editing companies have this strange habit of hiding their prices or even of not mentioning them anywhere at the website. Some of them prefer to present their rates somewhere at the end of a page in a small font. Smart Essay Rewriter does nothing of the sort. The same analogy with a restaurant can be drawn here: you will never order a dish, no matter how perfectly described it is, unless they tell you how much you will have to pay for it.
Our paper proofreading service respects your right to know the rates straight away. You can learn the cost for your potential order even without signing up. An easy-to-use form developed specially for this purpose will help you with it. The table is responsive; it changes the total cost immediately after you enter new values. Thus, here is a tip how to save up some money on our website: try to select different options in the form before actually placing an order. This will show you that, for example, urgent orders will cost more at our company, while those with plenty of time to fulfil them will help you spend less on editing. With this feature even dissertation proofreading will seem affordable for you.
An editing service cannot normally function without client support
It is true for every field that customers need quality support. Otherwise they may get lost among various services and offers, fail to complete the submission of their order or simply choose another company – a competitor that, however, has developed its client support service. Why is it exceptionally important for an editing company? Well, customer support is primarily aimed at those people who have not yet placed any order at the company. Therefore, they do not know what to expect or how to proceed. Alternatively, a support team can help those clients who faced some problems after placing their order: such as the need to change vital details or to check the order status.
Smart Essay Rewriter has hired and trained a team of professional customer support managers who are well-familiar with the work of our services. They are accessible from any point on earth and at any time. Our managers can solve any of these issues:
uncertainty about the exact service you should order from us (editing, proofreading, revision or rewriting);

a wrongly set objective or deadline for your order (it is important to contact us as soon as possible in this case);

duplicated payments for one order (this one is urgent, too; please address our managers no later than 12 hours after paying);

an expired deadline without a notification about your order completion (which is highly improbable for our company and makes you eligible for a refund).
Of course, you can turn to our support managers with any other questions as well. Feel free to use our chat window and be sure that you will get a consultation of the highest level possible.
A good service will have testimonials from previous and regular clients
In the age when the Internet is so widespread client reviews gain enormous popularity among the users of various services. Thus, Internet shops rarely function without a proper form where buyers can leave their feedbacks, so why should it not be true for services as well? Although editing companies do not sell any physical goods, they still do their job, and this job can be done either well or poorly. That is why it is so important that you read client testimonials before starting to work with a particular company.
Smart Essay Rewriter, for example, has a separate page with testimonials from our customers. On this page you can learn what experience other people had with our service and maybe even take notice of some crucial points we failed to mention on our website that you find extremely important. All the comments are supplied with the names and photos so that you know that people who left their feedback are real. After placing an order from us, you will be able to compare your experience with the one others had; we are pretty sure that you will be left as satisfied as they were.
To draw the line, we repeat that the most important things you should pay attention to when choosing a proofreading service are the following: a carefully described range of services with a price for each of them, an ability to communicate with customer support managers and to read testimonials. If a company suits you judging by these major points, then you will most likely be satisfied with the quality of their work. Keep in mind that Smart Essay Rewriter is one of those reliable companies that will provide you with everything mentioned above, and we will give you even more. Start working with us right now to find out on your own how a reliable proofreading service should look like.