Should You Get An Editor Online For Your Academic Paper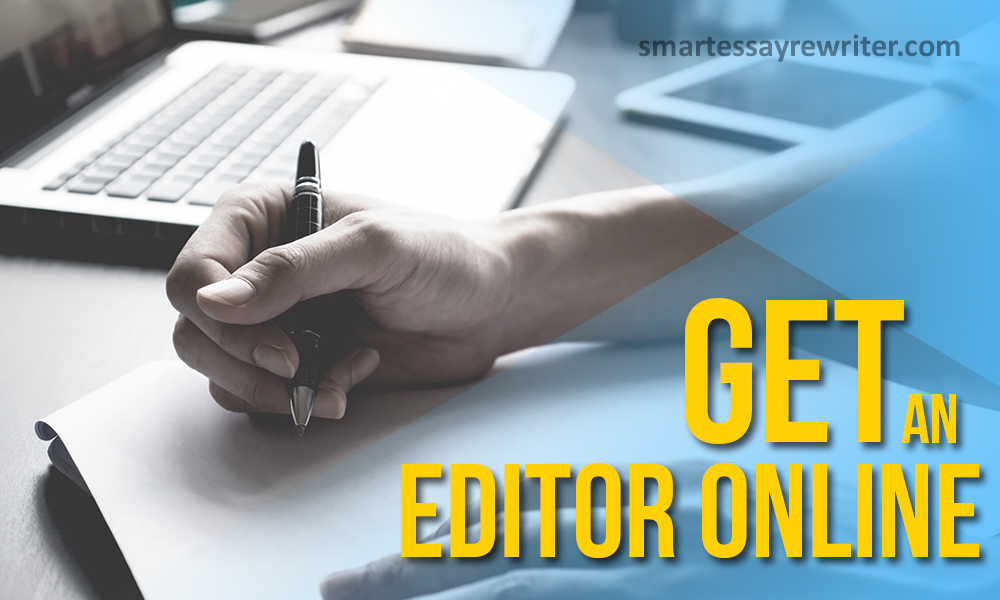 Editing your academic paper is very important if you are a native-English speaker, but if English is your second or third language – it is mandatory. An online copy editor can check your spelling, making sure that your language is of a high quality and that all of the academic conditions are met. Moreover, editor will mark your work judging by your main ideas and not buy your ability to write in fluent English. It is wise to use an editor, whether it's a family member, good friend or a professional, in the last stages of your work. It will help you to look at your essay or thesis from a different perspective and maybe even give you new ideas or show you other ways to present your point. If you see that you cannot simply finish working on your academic paper on time and check every possible mistake or your English proficiency is not very high, then it is time to find a good editor and this essay will help you in finding the right one.
Using online essay editor is righteous and ethical
Some people think that asking someone to edit your paper is an equivalent of cheating and that is why it is not permitted. It is not true. Editing is allowed as long as an editor follows an appropriate guideline. This guideline shows a certain level of intervention that your editor can make, preventing him or her to change the content and structure of your academic paper. Some universities may have some rules on using an editing service but certainly, they do not forbid it. You should check with your university on what conditions you can use an editor and whether there are any specific requirements. Editing services are created to improve the quality of your work, check the spelling and to make sure that all of the needed style conventions are met.
Where to look for a professional editor
There are a lot of editing companies and it is up to you on finding the right one, you just need to do some research. Such companies are very popular for a few reasons: professional, quality editor usually go for working with companies because they offer a constant work flow and companies have a vast number of editors, which means that they can start working immediately, saving your personal time. It is the perfect option if you have tight deadlines. It is advisable to do your own research in order to find a company that can provide services that are affordable and of a high level of quality. Ask for an editing background, skills and any additional information about an editor that the company of your choice will present you. If a company does not want to provide this information, you will be better off finding another one.
You can also try to find a freelance editor. For that you need either to use Google, usually freelance editors create personal websites, or find an editing society in your city.
Another popular choice is to use online workplaces for freelance editors. All you need to do is to write a short information about your task and post it on the website, then wait for an editor to bid for it. The competitive nature of such websites can offer lower prices. If you realized that your article or research paper is not as good as you want it to be or maybe you got tired after writing an essay and you haven't figured out how to finish it, do not give up on your work and let the team of professionals help you. We will provide the best essay rewriting services with guaranteed good results.
Main points in choosing your editor
When choosing the right editor for you, make sure that they provide a good service and follow all the needed instructions. Most of the online editing services and editing companies will submit the rules and guidelines given by yourself and your university. They can offer re-writing, editing and even writing your academic work, so make sure you are using the one that is permitted by your university.
The price market can vary and differs between each company or service giver. Editing can take a lot of time and great grammar skills so for high-quality services you need to expect to pay a reasonable amount of money. You can find an affordable essay editor online, who will provide you with great help or write an essay for you on different topics. Everything depends on your wants and needs and the price you are ready to pay for them.
 Learn more about your editor and their style, is it similar to yours? If not, can they change it? Do they have a suitable experience and understanding of an academic writing? Do they have the ability to enhance your point without changing it? How well they understand the topic and can they focus on your point of view?
Timing is important, especially if you only have a few days to edit your academic paper. Because it is a very time-consuming process, you cannot expect it to be ready in one day. But there are companies and freelance editors who can work quickly and will not charge you extra for a tight deadline, although other companies can. A professional editor can do in a week what you can do in a month.
You can check online editing companies' blogs to see examples of their work as it is the best way to judge their skills and its quality.
I hope this little guide will help you to find a great editor for your thesis or essay. Remember, editing your academic paper is crucial for your success. Here are some great and affordable online editing services that will provide you with good work, following all of your instructions. So choose wisely and always do an extra research.