Services of Dissertation Editors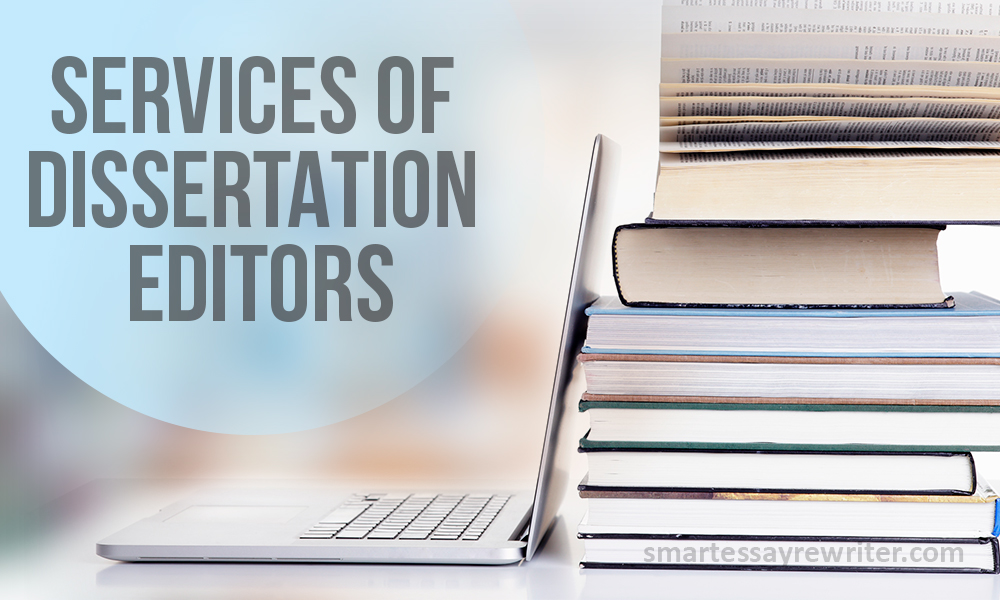 A dissertation is a vast academic project that you have to submit in order to get a certain academic degree. In come universities, a dissertation is necessary for a bachelor's or master's diploma, while other establishments recognize it as a prerequisite for a PhD degree. In the same context the term thesis is used, and it creates a certain ambiguity. That is why we suggest that you specify the level of your studies when you order services of our dissertation editors. If you are interested in further details about our company's offers as to dissertation editing, then keep reading this post.
First of all, we draw your attention to the fact that editing is only one of five services that you can order from us. The other four are as follows:
We can write your whole dissertation from scratch or by parts. This job is utterly comprehensive, and you can be sure that our writers will cover every aspect of your dissertation, no matter what your field of research is. Please note that our deadlines for dissertation writing start from 2 weeks as this task is rather large.

We can proofread the existing version of your text: also by parts or as a whole. Proofreading does not include thorough work on the research, but it efficiently eliminates mistakes and typos, improving the vocabulary and the style of your dissertation.

We also offer rewriting services, which will turn out useful in case you have problems with plagiarism and logical connection between your statements. Our professionals will paraphrase your dissertation, preserving, however, the gist of your research.

Finally, we provide revision services, which means that we can adjust your dissertation to the specific recommendations of your supervisor. In this case you should include his or her comments to your order, and our editors will follow all the instructions.
Since this post deals specifically with our editing services, let us dwell on them in further detail.
While working on your dissertation, our dissertation editor will first of all handle your mistakes. These may be minor spelling errors, discrepancies in using two variants of the English language – British and American, misprints that were left unnoticed by you and your checking software and also wrong words and constructions not typical for academic style. Thus, specialists from Smart Essay Rewriter make your dissertation perfect in terms of the choice of words and syntactic structures, but it is only the tip of the iceberg.
What we do in addition to this is correction of formatting. You probably know that dissertations are designed according to established rules. You cannot simply use the font that you like and set random spacing. What is more, you should pay attention to the margins, indentations, setting of text in bold or italic. These steps must be performed with consistency: you cannot apply one style to one chapter, and then change it at your will later in the text. This works seems a laborious process, that is why we are ready to undertake it for you. While you are probably a novice in dissertation writing (people usually do not write too many dissertations in their lives), our writers, on the contrary, have many years of experience. Their expertise helps them format your dissertation according to the existing requirements, so that both you and your supervisor will be happy with the result.
Then, our editing services also include exhaustive work on references, which are inevitable in writing such a vast research. It is not enough that references are present in your dissertation; they should be given in the right manner. Our editors will check the credibility of your sources and correct the way you cite them in your dissertation. If you accidentally omitted a reference once or in several places, we will fill these gaps, too. All in all, our editing will ensure that you get no complaint as regards your sources and issues with plagiarism.
Finally, our editors are willing to go even further: they are ready to enhance the contents of your dissertation. It is a complex process. If some excerpts are superfluous and have little or no connection to the research itself, our professionals will make a decision as to the reasonability of keeping these parts in the final text. Moreover, seeing that the dissertation lacks certain points, editors from Smart Essay Rewriter will add them to your research. That is why we find it necessary to appoint your order only to those writers who have the same major as you. It means that they will be able to supplement your dissertation with vital pieces of research, thus considerably improving its quality.
However, editors are not the only ones who will be supporting you while order is being processed. You can also rely on our customer managers, who are willing to answer all your questions and solve any problems that you come across. To communicate with our support team, you can either contact them through the special form or use the chat window from any page on our website. You can reach your managers any time of day and night; what is more, you can chat with them both before or after placing your order. It makes our support system really supportive: we are ready to assist you at every stage of working with us.
We hope that after reading this post, you are ready to entrust your dissertation to our professionals. We ensure you that Smart Essay Rewriter adheres to its promises: you will get only quality academic editing services as a result of collaborating with us. As for dissertation editing, it is a comprehensive project that will be appointed to one of our eligible professionals. We will improve the style of your text, its formal characteristics, such as the font and the way of presenting references, and also we will work on the contents, analyzing the dissertation as a whole. If you want to save some money and order the editing of a specific part, it is also possible. The price will be calculated automatically, and you will see straight away how much money you are able to save. To place your order right now, visit our order page. We are looking forward to satisfying your academic needs!