How to Create Plagiarism-Free Essays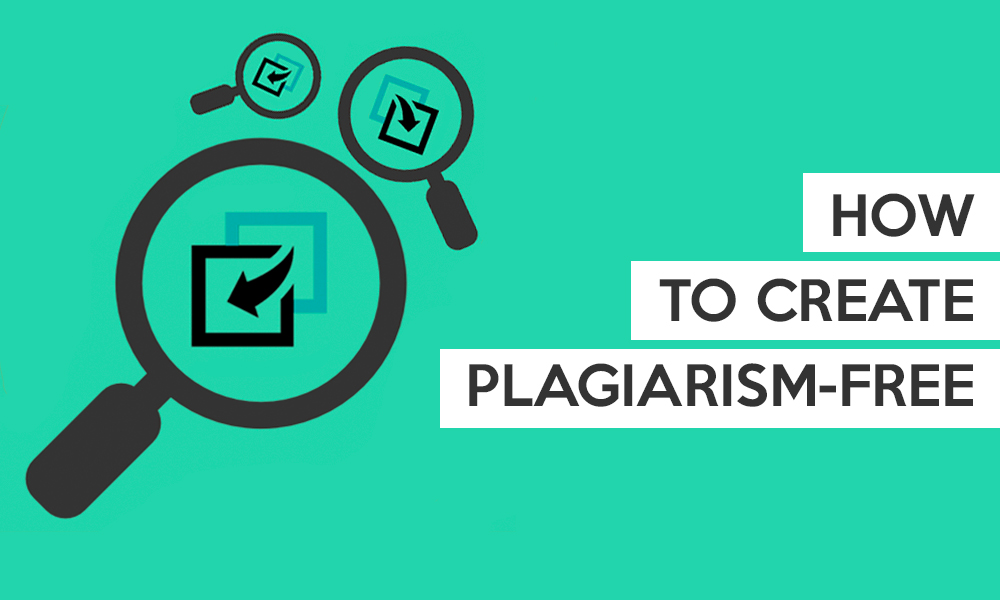 An academic work can have two main enemies: contents and its uniqueness. You should therefore work in two directions at once: create a research that would suit your academic interests and present it in the wording that would not have any copy pasted information from other sources (unless you give the latter as references to the original work). However, it is said much easier than done. You may have no troubles compiling an essay three pages long, for example, but what would you say about creating a one-hundred-page thesis with the percentage of uniqueness higher than 90%? If you have no idea, you are lucky to have found this article. Our professional writing services will share with you secrets of writing academic assignments without facing plagiarism-related issues.
Actually write every single word of your essay on your own
This tip is the most difficult to implement, but it goes the first here because this would be the right thing to do. All these academic assignments were created for you to develop your critical thinking skills as well as the writing ones. There is no point in studying at university if you simply copy paste somebody's researches all the time.
Nevertheless, Smart Essay Rewriter acknowledges how difficult it can get from time to time to manage all the assignments on your own. That is why we do not confine our post to this single tip, and we move on to other practical advice on how to produce a plagiarism-free essay without kicking up too much fuss about it.
Look for information on the Internet in a different language, and then translate it into English
When your professor checks your essay for plagiarism, he uses some kind of software that looks for direct matches between your text and other text in global databases. However, machines are not able to analyze the data in a profound way, that is why you can try the next trick that will turn out exceptionally helpful for bilingual students. Find the information you need in some other language (here it proves to be a great advantage if you know foreign languages), and then simply translate the text into English using online translators. The last step would be to edit the final document because online tools are far from perfection when it comes to producing readable sentences.
By the way, if you find this advice useful because you are a foreign student, you may also be interested in our previous posts that shares best tips where to practice a foreign language. Practicing your English helps you improve your writing skills, which consequently reduces the number of mistakes in your writing.
Master the ABCs of academic referencing
Citation styles were probably created in order to give you this precious possibility of stealing other people's words. It is not a sin in academia if you do it the right way. Each reference must normally include:
the authors' names;
the title of the work;
where it was originally published (you should additionally provide a link if you found the source on the web);
the date and place of publication.
These requirements may vary from one citation style to another, but the basic concept looks this way. And you had better not cite a source at all if some of the above-mentioned details are missing. Select only reliable works and authors for your essays; it will create you a great reputation at college.
Use plagiarism checking software before submitting your essays
Forewarned is forearmed. If you know for sure what checking tool your professor uses, then it will not be a problem to check every essay with the same tool on your own. You may have to pay for some of them, but this should not stop you if you are after a good result. Knowing beforehand the percent of plagiarism, you will be able to correct troublesome excerpts and avoid possible problems in the future, that is after submission.
Even if you are unsure how exactly your text will be checked, almost never killed a fly. Try one of the very many plagiarism checkers on the Internet (or several of them, just to be on the safe side) and sleep the sleep of the just. It is unlikely that the results of different checking tools would show a great difference.
The next tip will tell you what to do if your essay has low checking results. That is, if you have no desire to pore over your text once again, this time not to write, but to correct it.
Turn to academic rewriting services
Professional help is probably the best remedy that exists against plagiarism issues. Those people who work in this field know better than anyone else how to tackle the problem without spending too much resources on it. Smart Essay Rewriter is one of such companies, and we are ready to lend you a helping hand when it comes to eliminating non-unique parts of your academic works. What we do is enhancing your text in different respects:
Our skillful writers paraphrase what you have already written, which ensures that plagiarism checking programs will not find any matches after that.
When working on the structure of your sentences, we pay attention to grammar, too. That is why all the mistakes that penetrated into your essay will be deleted from there.
We save the gist of your paper: your research itself will not be altered or changed in any way. We only correct the way in which the research is presented.
Now you know how to avoid accusations of plagiarism when creating essays, papers and longer academic works. Do not forget that our rewriting company will become your close friend if you want to get plagiarism-free essays on a regular basis and without going to much trouble. Our prices will leave you satisfied, as well as the result of our work. If you are interested in further collaboration with us, go to our page to learn more about our offers to students. Be ready to receive pleasant perks and surprises, among which there is a discount for the first order. We are looking forward to working on your essays.